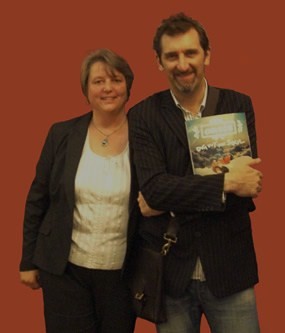 Welcome to Sharon's Jimmy Nail fan site , a personal tribute to the multi-talented Geordie since December 1998.
Check out the latest updates in the News section and please don't forget to sign our Guestbook.
'Back With The Boys Again', the DVD from the Auf Pet Convention weekend is now available to buy. As well as footage from the weekend it also includes footage from the first Sunday For Sammy show. For more information and details of how to buy the DVD click here.